Who Is Jason Guck?
What You Need to Know About This Professional Entrepreneur
Jason Guck is an entrepreneur and was the co-founder of 5LINX Enterprises, Inc. Having worked in the industry as an entrepreneur for nearly two decades, he's an experienced, determined, knowledgeable person with a passion for helping others, donating to charities and using his leadership skills to motivate others to focus on reaching their own goals. His caring personality, determination, and persistence are three characteristics that have helped him achieve a higher level of success over the years.
What Has He Done Over the Years?
Aside from working as an entrepreneur, he's taken on numerous roles in which he's helping other people, providing support, guidance, and assistance. He's worked in direct sales and has helped others get their start in the direct sales industry as well. In addition to working in direct sales, he's worked as a public speaker, speaking on his success, talking about some of the obstacles he's had to overcome along the way, and giving people tips on the best steps that should be followed by those who want to have the kind of success he's managed to have over the years.
A Successful Person Helping Others
When he's not working in sales or appearing at different events as a public speaker, he's motivating those who are interested in becoming entrepreneurs, using his marketing expertise to help others gain more exposure, and providing coaching to those who need the extra push from someone who has their best interest at heart. Those who don't know much about Jason Guck may only know him as a person who managed to build a multi-million dollar company from complete scratch. While carefully turning nothing into something so successful is surely a major accomplishment, there is so much more to him than what most people know or even realize.
Helping Those Who Strive For Success
He's focused on helping people – it's simply the kind of person he is and will strive to be for the rest of his life. He's a successful person, but he wants other people to have the same opportunities to become successful and do well as entrepreneurs. He's worked with many individuals, helping them build their own businesses from scratch while supporting them through each step they've made to get to where they're at today. As a caring, selfless person, his time is often split between helping others, donating to charity, and continuing to work hard on his own projects.
Due to his coaching and supportive services, many people have become millionaires. Some of these people may have been struggling to overcome obstacles but were able to receive help and advice from Jason Guck. The help he's provided has transformed the lives of many people who've started businesses, allowing them to earn such a high income over time. He believes representatives come first and he's always there to make sure his clients are pushing forward to achieve their goals, no matter how small or how big those goals may be.
What Is Jason Most Passionate About?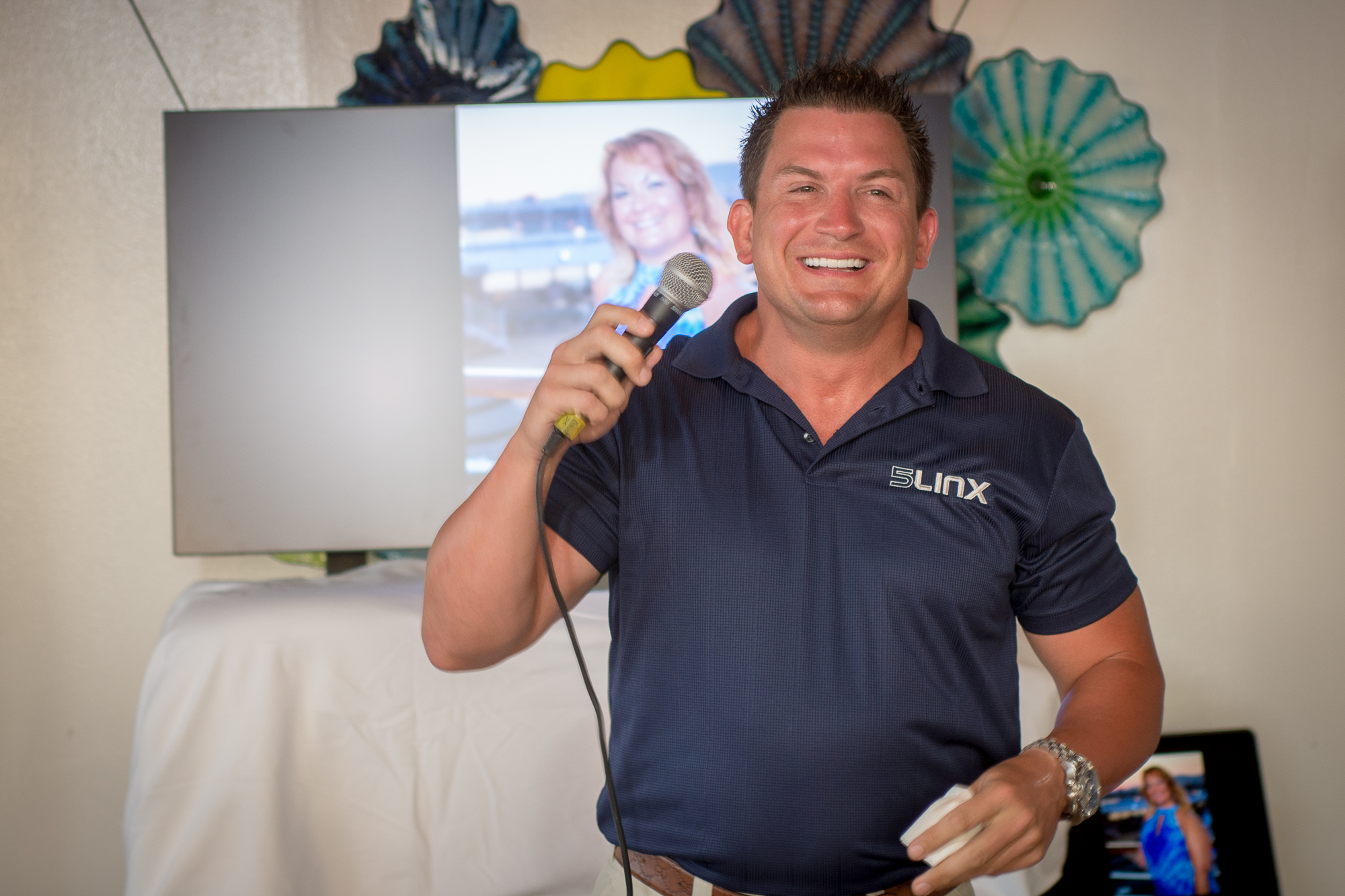 Jason Guck is a man who takes his job seriously and is passionate about all kinds of things. You'll never catch him slacking off. In fact, not only does he take his roles as a coach, marketing professional, and direct sales expert seriously, he takes his health, wealth, and success just as seriously. It's hard to perform to the best of your ability if you're not taking proper care of yourself and that is something he's learned along the way.
Health-Related Beliefs
If you're feeling better, you're going to be more productive. If you're more productive, you're going to get more work done. When you're getting a lot more work done, you're getting that much closer to reaching your goals and living your dream life.
Following a Keto Diet
He's passionate about Keto because it's one of the best diets to follow. The benefits associated with a ketogenic diet are tremendous and typically include weight loss, fat loss, and more natural energy. Who needs to drink the extra cup of coffee when you're already feeling energized because you're eating healthy? Too many carbs can leave you feeling full, bloated, and sluggish, which isn't good for your productivity rates.
If you're feeling sluggish, you may feel like napping throughout the day. It could be difficult for you to get much done and that is going to work against you instead of for you. It's one of the many reasons he's passionate about Keto. It's the kind of thing that can transform your life in a number of different ways.
CBD Oil
While there may be a great debate about CBD oil, he believes in the oil because of the health benefits it offers. CBD oil is known for its ability to reduce feelings of anxiousness while working as a natural pain reliever. It's a therapeutic oil that can drastically change your life for the better, helping you lose weight, relieve some of the stress you're feeling, and keeping you even more energized during the day. When you're working toward reaching some major goals, you need as much natural energy as you can get because you're going to be busy getting that work done.
Human Growth Hormones (HGH)
In addition to the Keto diet and CBD oil, he's passionate about human growth hormones. These hormones are used to naturally increase energy levels, make it easier to get enough rest at night, perform better when exercising, and even strengthen the bones. When you're trying to live your best life, you need to take your health into consideration, and this is something Mr. Guck truly believes in. He takes his health seriously and he hopes to inspire plenty of other people to do the same so that they can become healthier, happier individuals while working toward success.
Stem Cell Therapy
He is a firm believer in stem cell therapy and the many advantages associated with it. Numerous diseases and conditions are often treated and managed with the use of stem cell therapy. It's more of a natural way to treat certain conditions as opposed to using traditional medication and pain relievers.
Wealth-Related Beliefs
He believes in cryptocurrency and is certain it's the next best thing for the internet. People who aren't familiar with cryptocurrency may feel a bit skeptical. There is always that fear of the unknown, but there are plenty of advantages associated with cryptocurrency. The digital money, which is created from a code, has been increasing in popularity and usage over the past few years.
Cryptocurrency is ideal because the fees aren't high, charge-backs can't happen so then less fraud takes place, and there is much less of a risk of dealing with identity theft. It's a safer way to pay for goods or services and it's something that more people should start paying attention to. It's important to remember that timing is everything and getting into cryptocurrency at the right time could work in your favor.
Success-Related Beliefs
If you want to have wealth and success, it all starts with good health. Once you're in good health, you can achieve your goals if you're willing to work hard enough for them.
Entrepreneurship
Jason Guck believes in entrepreneurship more than anything because he's a successful entrepreneur. He knows you can start with something small and eventually turn that small business into something large and successful if you're patient, persistent, and willing to work hard. Why work for someone else when you can work for yourself and earn a much higher income than you've ever earned before? It doesn't make sense to limit yourself when there are thousands of entrepreneurial opportunities in existence.
Direct Sales
He loves direct sales because of the opportunities they provide. Those working in direct sales often get to set their own schedules, work as much as they want to earn even more and work from home for themselves instead of working in the office for someone else. The perks of working in direct sales are tremendous and that is why he's so passionate about them, often encouraging others to get involved in the direct sales industry.
Sales Coach/Mentorship
Because of his experience, he provides coaching and mentoring, and he loves what he does. It's not just about helping people making millions of dollars – it's about making real connections and letting people know they have someone they can trust to guide them through some of the most challenging aspects of entrepreneurship. He devotes much of his time to sales coaching and mentoring because he believes in others and loves to see them succeed.
Mr. Guck is a successful entrepreneur with nearly two decades worth of experience. He's managed to do quite a lot throughout his years as an entrepreneur. Not only has he managed to bring in millions for the company he co-founded, but he's helped tons of other people bring in millions of dollars for the companies they've started by providing thorough coaching and acting as a mentor to them when they needed the support. He's a knowledgeable, skilled professional with a kind heart and a strong passion for the things he believes in the most.
Adversity is something that makes one stronger. The positive thoughts and prayers that everyone has surrounded me with have only made me stronger, better and a more determined person. Thank you to those of you who have gone the extra mile with me to ensure I remain strong, positive, and find value. Words cannot express my gratitude.
These last few months I've been in search of real value. Something I can be passionate about again. The kind of passion that makes you feel like you're not working, the kind of passion that doesn't allow your mind to rest because you're not working fast or hard enough.